Consulting
Our personnel has long experience in non-destructive examination as a essential stage of all power, process, mechanical and construction projects. Instytut Gamma provides close liaison and review of all project stages, from tender to the work site, final documentation, and provision of specialist and management teams. Our services include:



Project Manager and NDT Supervisor:
Supervision of welders qualification tests
Supervision of welding and testing procedures
Interpretation of non-destructive testing results
Inspection during manufacturing process
Supervision of storage and handling materials
Certification for progress payments and the amount of work completed
Supervision of all testing procedures and compilation of official records
IRATA level 3 Supervisor
Vendor inspection
In Service Inspection Programs and NDT Level 3 Service: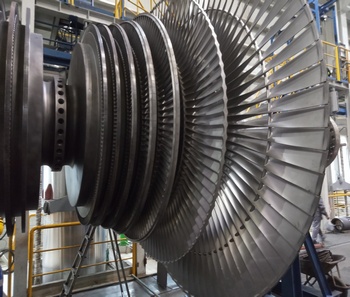 Realization of documentation in it's current condition
Elaboration Data Bank on materials and process history
Elaboration non-destructive tests in order to assess the further serviceability
Elaboration special testing procedures
Evaluation residual life time
Level 3 NDT services
IRATA NDT service
Developing and implementing modern technology and procedures:
Organizing and appointing special groups to complete projects
Elaboration and validation new methods and procedures for testing
Elaboration and manufacturing special reference standard for non-destructive testing
Instytut Gamma's qualified engineers and technicians offer maintenance and inspection services.
Engineers with competence in maintenance analysis and planning, inspection planning, damage evaluation, material technology and risk based inspection.
NDT senior inspectors on level 2 and 3 in accordance with EN-473/PCN-BIND certification system and EN-4179 for aerospace industry.
Data analysts for eddy current on level IIA/QDA in accordance with EPRI S/G certification for ET and RFT tube testing.
Welding inspectors in accordance with European Welding Federation requirements and EN-719 standards.
Comprehensive answers for customer's ndt problems. Conducting Failure Analysis.
Skill in non-destructive evaluation can be acquired only through a combination of training and practical working experience. BTW Instytut Gamma offers support from finding the problem to resolving the problem. Our many years of experience in the field of NDT service, delivery of NDT equipment as a representative of many manufacturers and training possibilities according to EN-473 requirements are a guarantee for success. Our drive to develop long-term relationships with our clients provides the results they need to complete projects successfully.