Eddy Current Testing - defectoscopy & structuroscopy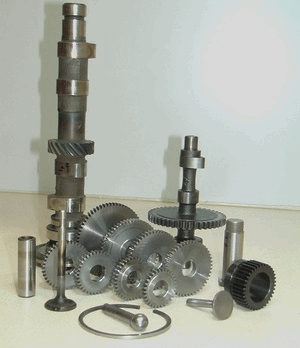 The Eddy Current Testing is an electromagnetic method useful for all spectrum of metals ferromagnetic and non-ferromagnetic as a: carbon steel, low and high alloy steel , tool steel, cast iron, coloured metals, alloys and some current conducting specific materials like composites and graphite. Products can be made from these materials and exist as a:
machined products
wrought products
sintering powders
castings
forgings
welds
Eddy Current (ET) testing is most widely applicable inspection method. It depends on measuring changes in impedance - total resistance for the flow of eddy current generated by AC coil in tested material. Using EC methods can help us to avoid very dangerous situation and eliminate defectiveness parts or constructions. Huge sensitivity and very high reliability makes eddy current as a number one method in very responsible sectors like aerospace and nuclear. Finding very small cracks less than 0.1 mm doesn't make any problem but it is a common practice. Signal analysis is performing on line and customer don't need to wait for results.
Basic advantages for using eddy currents are:
very high reliability of testing results
very high sensitivity
results on line during scanning
capability of testing for all metals
testing can be performed without removing coating like paint, rubber, plastic, paper
capability of testing through metallic coatings or cladding like: aluminum, zinc, tytanium, zirconium, stainless steel
no limitation for testing due to bad weather conditions like: rain, wind, temperature what can be a problem for magnetic particle or dye penetrant methods
no limitation due to low level intensity of light conditions
capability for use ET in diving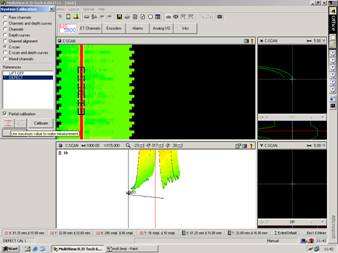 One of the newest technique in eddy current is a scanning with phased array probes. Mostly we using this scanners for bigger surfaces what helping us to make job quicker without loosing sensitivity or quality. Also it is possible to use this scanners for complex shape like on blades. Some probes containing array coils build in elastic foam adjusting shape to the surface of tested parts. On laptop display we can see and register not only simple signal but all scanned surface and generate C-scan. During testing we can find defects: fatique cracs, stress corosion cracking, hydrogen cracking, cracking after grinding, heat treatment cracking but also structural changes. This part of eddy current application named structuroscopy and we can detect or measure/ evaluate:
measuring ferrite delta content in steel
measuring hardness heat treated mechanical parts: shafts, wheels, sleeves, hubs
measuring heat treated or carburised thickness layers
measuring diffuse layers
qualification of padding surfaces
Eddy Current of Welds and Aerospace Component Testing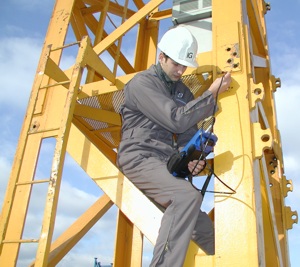 BTW Instytut Gamma specializes in advanced Non-Destructive Testing with their main focus on Eddy Current inspection services and solutions. Our clients are Oil and Gas companies, Power Generation, Pulp and Paper, Chemical, Cranes, Bridges and Aerospace industry.
Eddy Current Testing of welds is the newest industry sector of activity. ECT for crack inspection can surpass Magnetic Particle Inspection (MPI) and Dye Penetrant Inspection (DPI) sensitivity with no additional clean-up required. Rapid inspection can be easily repeated with ECT over both conductive ( Zinc, Aluminum SS cladding) and nonconductive coating (paint, plastic, rubber) eliminating grinding and repainting efforts, unlike MT and PT method.
Zetec's MIZ-21B battery operated hand-held equipment with weld scan probes is very suitable in field inspections, especially in hard-to-reach or limited visibility locations. Bad weather conditions like rain, high humidity, low or very high temperatures are not a problem for such testing.
Main examples of eddy current testing are:
Welds also ferromagnetic,non-ferromagnetic materials and cladding materials
Flaw detection in turbine blades, shafts, nuts, bolts, bearings etc.
Cladding austenitic steels on carbon steel in petrochemical reactors
Padding layer for reclamation and repair purposes
Seal welds of tubes heat exchangers
Sorting of metals of dissimilar composition, heat treatment and microstructures
Measuring thickness of non-conductive coatings on metals
Measuring thickness of metallic coatings
Evaluation of heat treatment and the chemical action results on metal components
Conductivity and hardness measurement
Instytut Gamma performs eddy current testing services for the aerospace industry. All engineers are highly qualified personnel according to EN-4179 standard and have PCN level II qualifications as a minimum. Our inspection services are available to be performed at the customer site or in our Laboratory facilities.
When it is necessary to inspect components for cracking in surface defects such as fatigue, it is the norm to consider PT or/and MT method. Unfortunately to successfully apply these techniques it is necessary to remove the protective coatings and prepare the surface of the component by grit blasting or needle gunning. This preparation & subsequent reinstatement of the coating system constitutes most of the cost of the inspection.
Instytut Gamma qualified engineers and technicians perform maintenance and inspection services.
Engineers with competence in maintenance analysis and planning, inspection planning, damage evaluation, material technology and risk based inspection.
NDT senior inspectors on level 2 and 3 in accordance with EN-473/PCN-BIND certification system an EN-4179 for Aerospace sector.
Welding inspectors in accordance with European Welding Federation requirements and EN-719 standard.